Background of the Project Walk4Recycling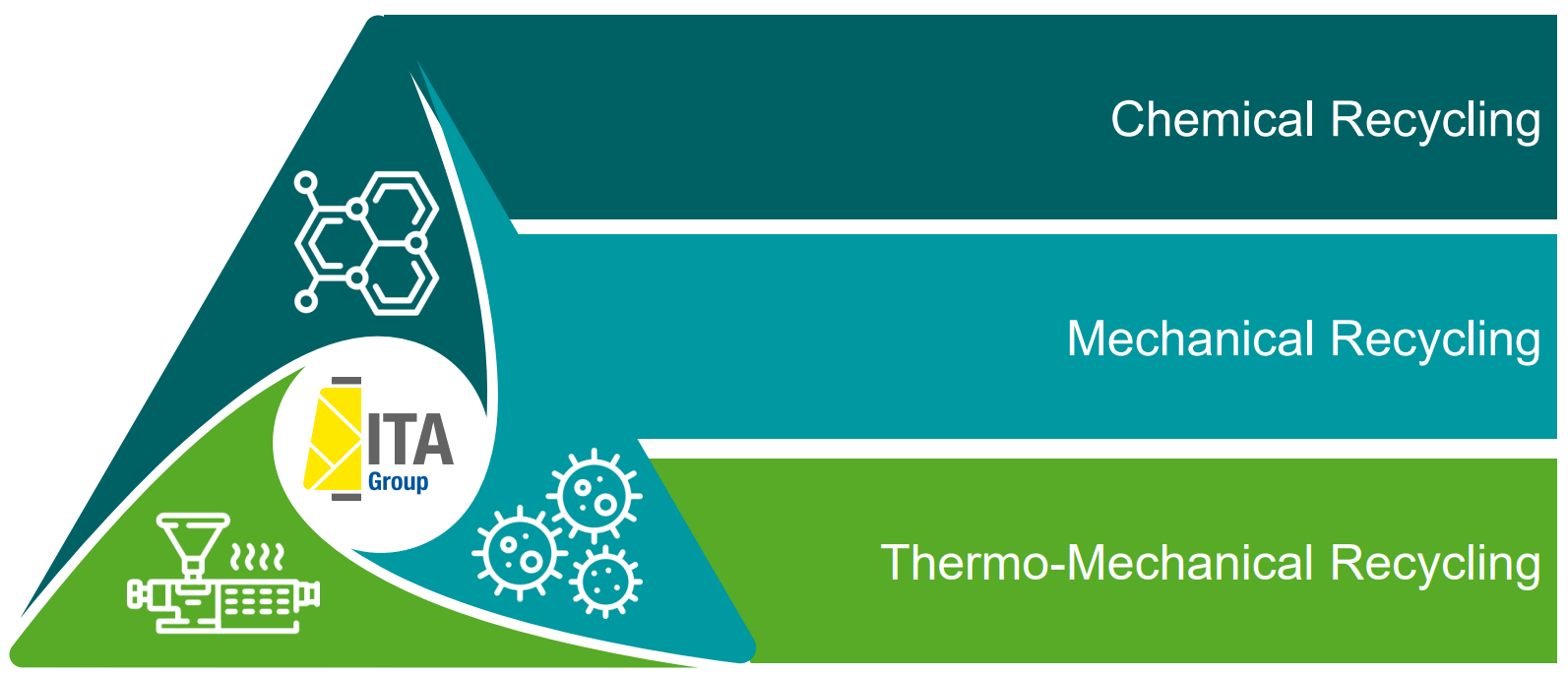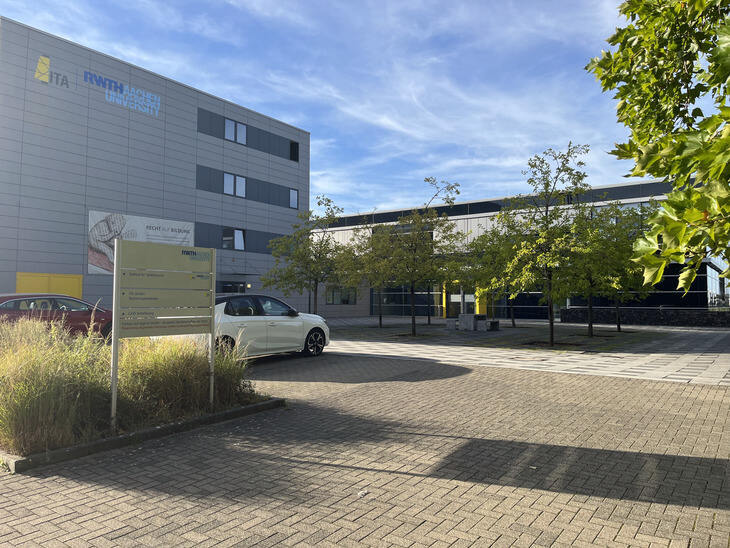 Institut für Textiltechnik
The Institut für Textiltechnik (ITA) of RWTH Aachen University  is associated with the Chair of Textile Technology in Mechanical Engineering and belongs to the Faculty of Mechanical Engineering at RWTH Aachen University. With this specific know-how, the ITA Group offers industry comprehensive problem solutions on the topic of textile recycling along the textile value chain and provides diverse support in the transfer from research to industry or from idea to practice. In doing so, the ITA Group supports developments with expert advice, feasibility studies, proofs of concept, prototype production, etc. with the help of its own technology park at the institute, but also with an international network of stakeholders along the entire textile value chain. The cooperation with industrial partners in all process stages has a long tradition and ensures targeted implementation in textile practice.
Recycling Atelier
The Recycling Atelier is a research center dedicated to the advancement of textile recycling. It brings together various mechanical recycling processes within a model factory, facilitating comprehensive research along the entire value chain. Established in June 2022 by Institut für Textiltechnik Augsburg gGmbH and Hochschule Augburg, in collaboration with industry partners including Altex, Filzfabrik Fulda, Gebrüder Otto, Kelheim Fibers, Ommi, Saurer, Texaid, Thies, Trützschler, Uster, and Vökotextil, the Atelier serves as a catalyst for promoting a much-needed shift towards a true circular economy.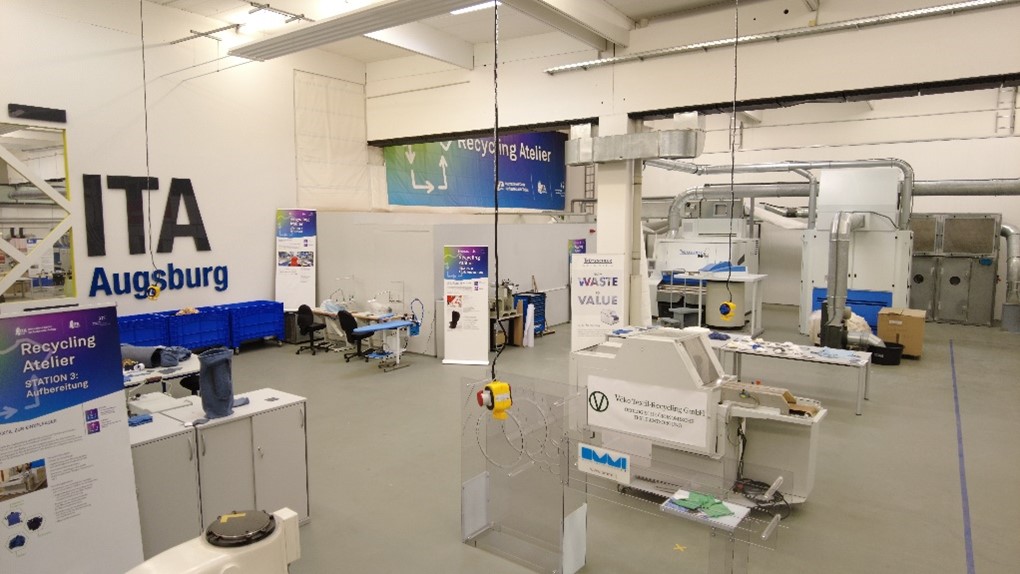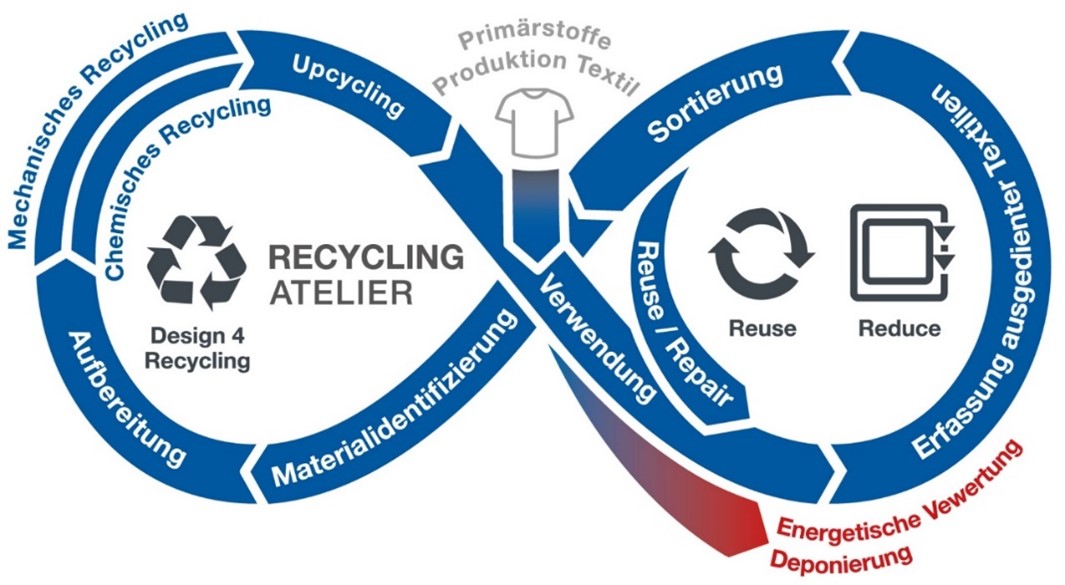 The Atelier's primary focus lies in upcycling and Design 4 Recycling. Upcycling is viewed as a means of high-quality recycling, involving the transformation of old sweaters into new ones or the creation of valuable applications like durable insulation materials. Design 4 Recycling, on the other hand, revolves around circular product design, aiming to enhance understanding of its principles and improve the overall quality of products.
Covering all aspects of the textile recycling process, from material analysis and sorting to preparation, textile processing, spinning, and product design, the Atelier benefits from the participation of industry companies at each stage, providing valuable insights and expertise. Furthermore, the integration of advanced digitalization techniques and modern data collection, processing, and evaluation enables the utilization of artificial intelligence methods such as machine learning and neural networks. For instance, the development of an automated solution for sorting, currently a fully manual process, is underway, leveraging sensor technology, robotics, and artificial intelligence.