Thermo-Mechanical Recycling
Machine Technology Partner

NGR develops and builds customized recycling machines for the environmentally friendly processing of plastic waste and turns its customers' waste products into valuable raw materials again. Driven by the mission "working for a better future", NGR works on innovative solutions in the segments PIR (Post Industrial Recycling), PCR (Post Consumer Recycling) and PET Improvement for a better future.
NGR's contribution to Walk4Recycling:
NGR's product range for post industry recycling enables the plastics processing industry to achieve true zero-waste production. The particularly maintenance-friendly recycling machines rely on the patented shredder-feeder-extruder combination, which, in contrast to conventional recycling systems, allows material shredding, extrusion and pelletizing in one single step, saving not only space but above all energy. The extra high-quality pellets recovered can be fed directly into the manufacture of a wide variety of new end products, thus saving raw materials, reducing the CO2 footprint and optimizing manufacturing processes.
P:REACT is the next dimension of PET recycling. It only takes a few minutes to take PET from industrial waste or post-consumer PET and turn it into food-safe rPET. This groundbreaking innovation, which makes rPET material safe for food packaging (FDA, EFSA), is also of high interest to fiber manufacturers. This is because the Liquid State Polycondensation (LSP) method developed specifically for P:REACT ensures removal of the spinning oils without residual products during plastic processing. The advanced P:REACT technology is providing us with definitive proof that plastic recycling goes hand-in-hand with a brighter future.
ITA's advantages of LSP technology at a glance: 
lower iV input values are acceptable
continuous and fully controllable iV values at output
dust-free process
no lump formation when processing low-melting accompanying plastics, e.g. PET-G, PET-PE
small footprint: compact solution with a low profile design
excellent decontamination
removal of spin finish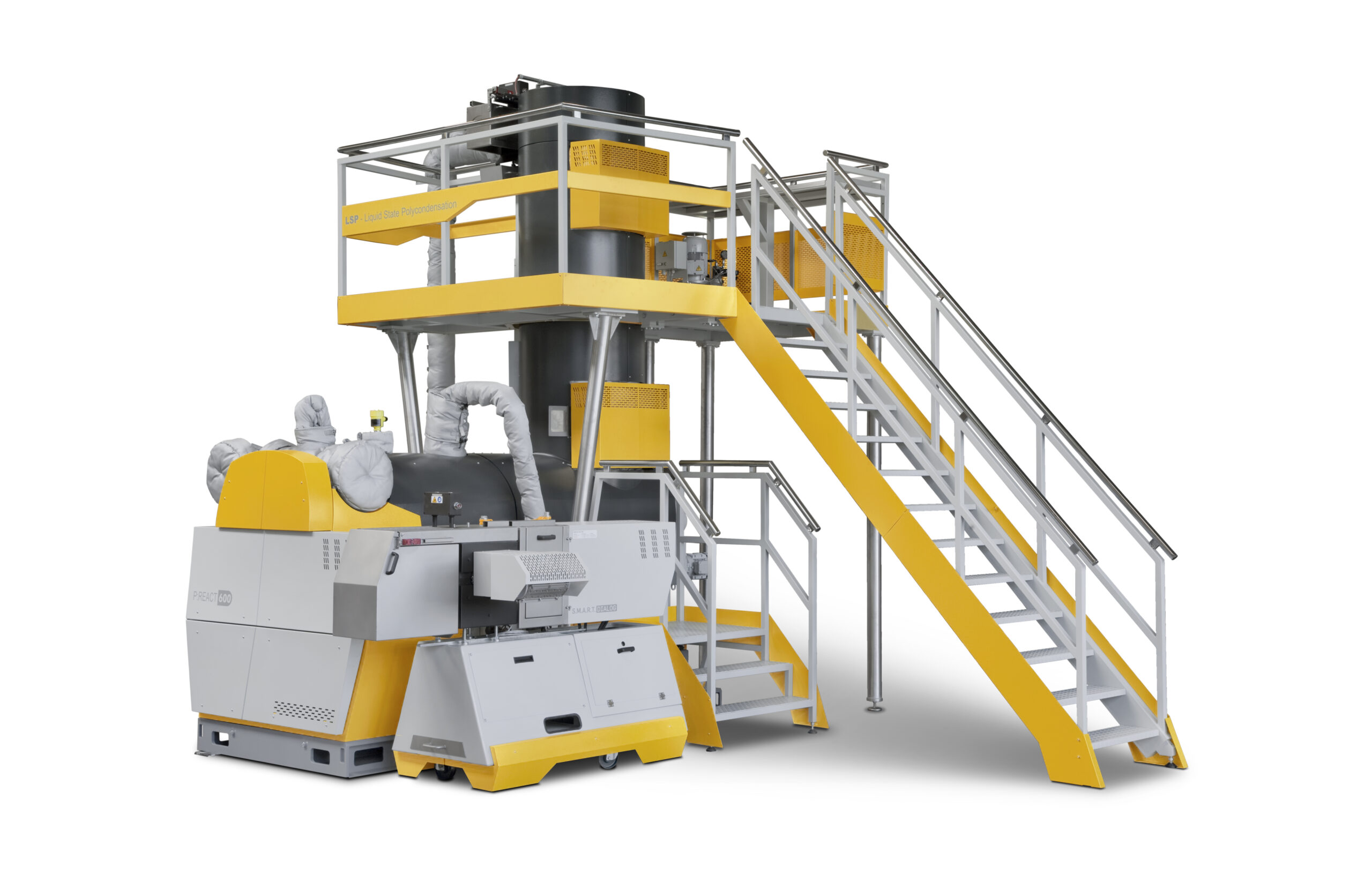 Address:
Next Generation Recyclingmaschinen GmbH
Gewerbepark 22
A - 4101 Feldkirchen 
Austria