Machine Technology Partner

Booth H2-B101
Spotlight on Sustainability
Sustainability has been a focus at Saurer for decades. Saving resources is enormously important to us when developing new machines, technologies, and upgrades. Our machines are optimised for the processing of sustainable fibre materials. Benefit from these features in the future when you use sustainable fibres to give textiles a second life.
Ring Spinning and Recycled Fibres
Processing of recycled fibres is a challenge for the roving frame. The Saurer Autospeed is ready for this task and convinces with adjustable suction, top roller cleaning device with felt, additional roving feed rollers for perfect slivers and large package sizes (16" x 7").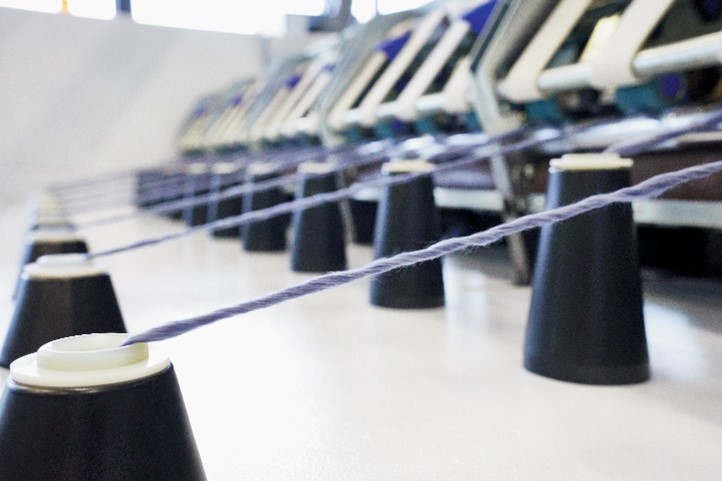 The same applies to the processing of recycled fibres in the ring spinning process, since the draw zone requires a certain minimum fibre length in order to achieve good drawing results.
The Saurer compact spinning machine ZI 72XL features are offering flexibility and efficiency in processing recycled fibres – from finest to coarse counts with 54 mm ring and 260 mm tube length. This includes the automatic control and adjustment of the spindle speed depending on the number of yarn breaks (Optispeed) for reaching higher efficiency values. The Texparts drafting components are very flexible and besides the components the settings have a high impact on yarn quality (i.e. weighting arm PK 2630 with numerous adjustment settings combined with top apron cradle).
Addresses:
Saurer Intelligent Technology AG Textilstrasse 9
CH-9230 Arbon
Switzerland
Saurer Spinning Solutions GmbH & Co. KG
Carlstrasse 60
D-52531 Übach-Palenberg
Germany