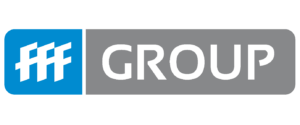 Responsibility and Innovation - since 1881 Filzfabrik Fulda GmbH & Co KG
As a family-owned company, we manufacture nonwoven fabrics, wool felts, calender felts, and needle felts in Germany - diverse products with an even wider range of applications. Sustainability, innovation, competence, and commitment shape our actions and the individual approaches we develop for our customers.
Taking responsibility and being part of the change - for a better tomorrow. Through new applications, continuous development of production processes, material optimization, and individual solutions, we aim to maintain and improve our excellent quality in a resource-efficient manner.
Valuing our environment is the fundamental basis for all our entrepreneurial actions and thinking: we continue to reduce our energy and water consumption in line with the Paris Agreement of 2016. Following the Cradle-to-Cradle principle, we not only aim to minimize negative impacts on the environment but also consciously strive for a positive impact.
This means that through recycling, we create new innovations with a positive CO2 balance, in accordance with the Oeko-Tex Standard. Sustainability also means future security for us, which is why we promote research and knowledge in our training programs.
Furthermore, our manufacturing program is divided into five sales areas, enabling us to be close to the market and have short decision-making paths. The close collaboration with the respective competence teams in our R&D department forms a strong advisory and development unit, ensuring individual and competent communication with our customers.
Although our products are very diverse, they all have one thing in common: customers can rely on their quality. We have been certified according to DIN EN ISO 9001 since 1996, followed by ISO/TS 16949 in 2008, IATF 16949:2016 in 2018, and ISO 50001:2018 certification in 2020.
Filzfabrik Fulda GmbH & Co KG stands for the highest quality and sustainability.
Address:
Filzfabrik Fulda GmbH & Co KG
Frankfurter Str. 62
D-36043 Fulda
Germany