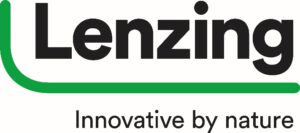 Booth H2-E212
We give waste a new life. Every day.
Lenzing drives the industry towards a fullyfledged circular economy by striving to give waste a new life in all aspects of our core business. This mission is also reflected in our ambitious sustainability goals.
Developing commercial-scale recycling technologies is key. To address the enormous textile waste challenges of industry and society, Lenzing has developed a unique upcycling technology branded REFIBRA™. This technology utilizes pre-consumer cotton scraps and post-consumer garments from the textile value chain as raw materials.
Lenzing Lyocell Fill Fiber Introduction
Address:
Lenzing Aktiengesellschaft
Werkstraße 2
A-4860 Lenzing
Austria