1. Collecting, Sorting and Preparation of used Garments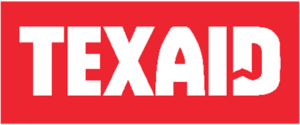 TEXAID is a circular service specialist for the fashion and textile industry. As a market leader dedicated to sustainability, TEXAID is an experienced global solution provider with nearly 50 years of experience in professional collecting, sorting, repair, reselling and recycling of used garments and footwear.
TEXAID operates used textiles collections all over Europe and offers end-of-life solutions and circular concepts for pre-consumer and post-consumer textiles. Roughly 280 million items or 80'000 tons are collected and processed every year, thus saving a substantial amount of textiles from landfill and incineration. The sorting is done according to the waste hierarchy and takes place in its own facilities in Germany, Switzerland, Bulgaria, Hungary and the USA. Sorted used clothing is distributed all over the world to enable reuse through online and offline channels, wholesale and retail channels, as well as recycling by providing high-quality feedstock. In order to meet the growing demand for future fibre-to-fibre recycling needs and enable the future of more sustainable textiles through the use of recycled fibres, TEXAID is currently working on building up additional sorting capacities and has committed to build a new 50'000 ton sorting facility by 2024.
TEXAID continues its expansion journey because keeping used apparel and footwear in the textile value chain as long as possible is key to the industry's journey to a more sustainable fashion landscape. TEXAID's Retail Solutions unit is designed to address the textile industry's growing needs for sustainable end-of-use solutions and provides custom-made concepts to producers, distributors, brands, and retailers in the textile industry to keep pre-and post-consumer textiles and footwear in the circle. The end-of-life solutions concepts cover online and offline "take-back systems", sorting of pre-and post-consumer textiles, online and offline resale channels, and scaled recycling as well as high-value recycling. Moreover, TEXAID provides services like brand protection (delabeling, etc.) and branded or white label re-commerce platforms.
TEXAID's Recycling Solutions unit is our pillar in the future, engaging in R&D and establishing partnerships for high-value recycling. The work spans from projects in innovative sorting to establishing partnerships and supply chains for textile-to-textile recycling for both mechanical and chemical textile recycling. More information about our services and contact information can be found here: Retail Solutions Texaid.
Currently, less than 1 % of textiles and clothing are recycled in a closed loop to new textiles and garments. The circular recycling of used clothing and textiles into new yarns, fabrics, and products with high quality is still at an exploratory phase. 
In order to change this and enable more products  integrated with post-consumer textile waste TEXAID provides sorting and pre-processing services of post-consumer textile waste to be feed into circular textile value chains. For this innovation is needed and improvements in the whole value chain. For these products developed by ITA Augsburg and exhibited at ITMA. TEXAID, have collected textile waste in Germany and Switzerland. Blue cotton textiles which cannot be worn anymore, have been sorted out in our sorting facility in Apolda, Germany according to the feedstock requirements posed by ITA Augsburg. Furthermore the textiles have been prepared for recycling by TEXAID, through removing trims and parts which cannot be recycled from the garments. This was a proof of concept and TEXAID is looking for strong industry partners to push high-value textile to textile recycling technologies in joint projects like these. You as a partner can decide on which blend, yarn and type of fabric you wish to develop and incorporate in your supply chain. Reach out to us to discuss possibilities!
Addresses:
TEXAID Collection GmbH
Beim Weidige 3
D-99510 Apolda
Germany
Texaid-Textilverwertungs AG
Militärstrasse 1
CH-6467 Schattdorf
Switzerland